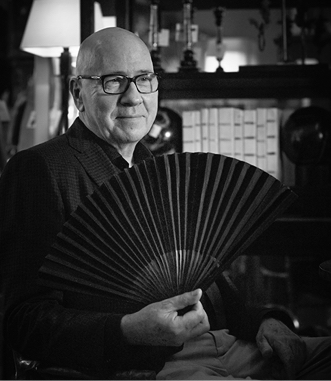 Paul Stoll
Co-Founder & Chief Executive Officer
German born, Paul holds over 35 years in pre- and post-construction tourism real estate development and management in emerging and developed countries. During this time he has weathered the ups and downs of the global economy and the related challenges.
Paul has supported Vietnam's economic development since 1988 and is one of the first foreign professionals awarded national honours by Vietnam's government along with numerous 'Certificates of Merit' for "Outstanding Contributions to the Economic Development" (Google: Paul Stoll Vietnam). Before joining Chao Global, Paul worked for Oberoi International, a tourism real estate development and management company in Middle East and India. For Hong Kong development companies, New World and Furama (Tak Kee Shipping & Trading Company Hong Kong / Lai Sun Development), he has worked in Greater China and Southeast Asia for over 25 years.
He has created successful owner brands, e.g. Vinpearl Nha Trang, Vietnam, supporting VinGroup to expand from 500 rooms in 2000 to 2,500 rooms in 2015, with 10,000 rooms planned for 2020. He was recently involved in restructuring the VinHospitality Group to take on the challenges of expansion. He cooperated with AMP Capital Investors to set up a US$400 million Real Estate Opportunity Fund.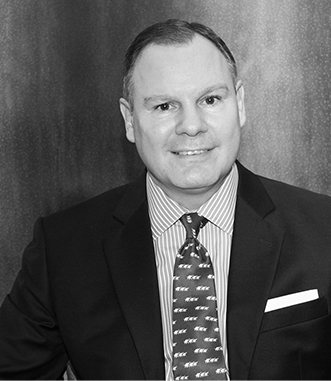 Ralf Ohletz
Count von Plettenberg
Co-Founder & President
Ralf Ohletz Count von Plettenberg graduated from School of Hotel Administration in Heidelberg, Germany and attended Cornell University before launching his hotel career at the London Hilton.
He subsequently worked at some of the world's leading hotels including The Oriental Singapore, The Mandarin Hong Kong and The Pierre in New York. He started his long collaboration with Adrian Zecha, one of the original founders of Regent Hotels & Resorts and Aman Resorts, 25 years ago when he was part of the development team for Beaufort Hotels. At this time he helped to create such stylish hotel icons as The Sukhothai Bangkok and The Beaufort Sentosa (now The Sentosa Resort & Spa).
When Adrian Zecha formed General Hotel Management (GHM) with Hans Jenni in 1992, Ralf joined him and created some of the world's most awe- inspiring hotels including The Datai Langkawi, The Chedi Muscat, The Legian Bali, the Lalu in Taiwan and The Setai in Miami. He has held the position of President of Regent Hotels & Resorts for the past 5 years and continues to be involved with the company in a consultancy role.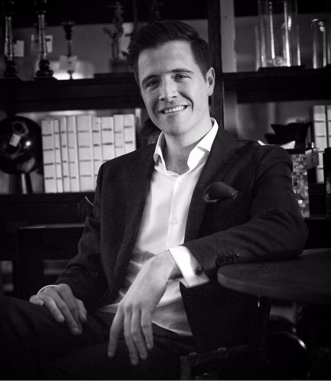 Henry Stoll
Co - Founder & VP Business Development
Henry was born into a hospitality family and as such the business runs in his veins. He studied at Glenalmond College in Scotland and graduated from Leeds University in the United Kingdom, where he majored in Joint Honours Business Management and Mathematics.
Born in Saudi Arabia and growing up in the Middle East and Asia has provided him with cultural knowledge and more particularly a firm understanding of the Orient. He became involved in pre/post luxury tourism real estate development and management in emerging and developed countries from 2007. He has the ability to grasp lifestyle changes and incorporate them into properties and the travel experience. He is also developing an App that will add to the guest experience at Celadon Hotels and Residences. He has forged an extensive global network of finance and hotel development specialists.
Working with industry veterans Paul Stoll and Ralf Ohletz Count von Plettenberg has provided him with an environment where he can make use of his energy and creativity. He has set up spectacular promotion stunts as Midnight Circus to position projects.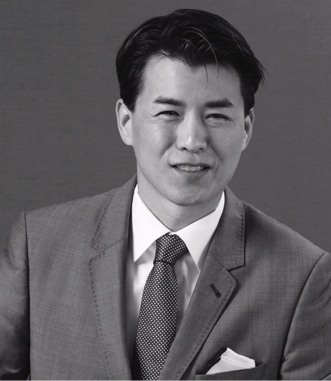 Christopher Yahng
Marketing & Communications Director
From 2003 to 2011, Christopher was the CEO/Creative Director for Working Library, a NYC digital creative agency. The Madison Avenue agency created 360° strategic campaigns integrating both digital and traditional mediums: website, commercials, print, branded content, virtual reality and architecture. Clients included Rémy Martin, Lamborghini and Sony PlayStation, among others.
In 2013, Christopher moved to Taipei, Taiwan to take on the role as Brand and Marketing Consultant for Regent Hotels & Resorts. Tasked to "refresh" the brand, Christopher oversaw all strategic and creative aspects of the 3 year project. Working in tandem with Method Media, the Regent Hotels & Resorts brand and new global website successfully launched in June 2016.
Drawing from his experience he is now focusing on Chao Global brands development and communication.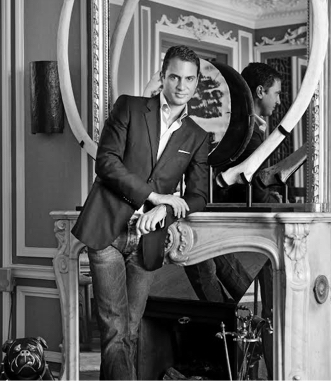 Christopher Noto
Director - US and Europe
Christopher Noto is responsible for design styling and procurement for Chao Global projects.
Christopher Noto was born in Los Angeles and raised in Washington D.C., where he attended Georgetown University. After obtaining his degree Christopher resided in New York City and Chicago while working in equity investments with Citigroup. During this time his firmly rooted passion for collecting Asian art and antiques continued to grow and develop. In 1997 he left Citigroup to start his own retail showroom based on his own design principles and convictions.
Spending his time in both Bali and Singapore, his retail offerings of Asian art, antiques, artefacts, accessories and furniture quickly grew. As such he began to develop his own unique designs, working with the top hoteliers and furniture manufacturers worldwide. His prestigious projects include the Setai, Miami, The Amanyara, Turks and Caicos, The Datai Langkawi, as well as numerous Four Seasons, Aman and GHM hotels and resorts located across the globe.
His design work and projects have been featured in numerous publications including Architectural Digest, Elle Decor and Taschen's book Living in Style in Paris. Christopher resides in New York City and Paris.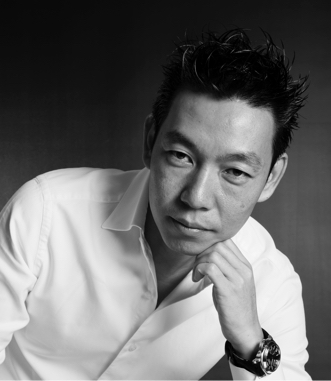 Yasuhiro Koichi
Director of F&B Planning and Design
Yasuhiro Koichi is the creative head, major shareholder and managing director of Design Studio SPIN, one of Tokyo's most important design and architectural firms. The design studio is the creator of unique restaurant and interior architecture, especially in Asia. Bars and restaurants in the InterContinental MidPlaza Jakarta, at Sentosa Resort and in the Sukhothai Hotel Bangkok count among the numerous projects completed by Studio SPIN.
Yasuhiro Koichi is renowned for the meticulous approach to design that he applies to every project. Koichi is well respected for his no compromise stand on his interpretation of luxury, often convincing the owner about his principles and business arguments that good design, quality products and materials are imperative to the success of the project. An advocate of providing a full design service, Koichi is driven to provide something truly original for the client on each and every project. Clients are confident of Koichi's strength in looking at the design from a practical standpoint in addition to the aesthetic perspective.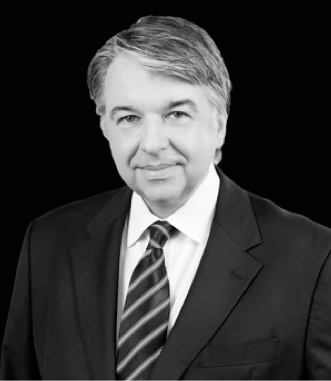 Rene Wilms
Director of Business Development - Europe
Rene is a successful entrepreneur with more than twenty-five years of experience dealing with international luxury goods and properties. He started his career with the development of bespoke top-end residential and hospitality interiors.
Rene founded "The Unique Group" to develop outstanding hospitality projects that meet and exceed the demands of a sophisticated international clientele. The group is currently developing projects in Europe and Asia with innovative concepts combining mixed-use hotel and residential properties with member clubs and tailor-made food and beverage offerings.
Together with the world's leading architects and designers, Rene's bespoke luxury projects and solutions combine world-class craftsmanship with high- tech solutions, creating truly unique high-end hospitality experiences.
Rene is also a member of the board of several companies including Unique Hotels & Resorts AG in Lucerne (Switzerland).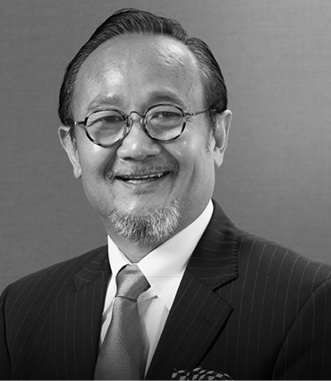 Cai Shuo
Director of Business Development - China
Cai Shuo is in charge of Chao Global's business development in the Greater China area.
Cai looks back to a 27 years working experience with international hotel chains.
Cai has an in-depth understanding not only of technical services, pre- opening services, hotel operation and management, but also the people's mentalities, having worked on both the operator and owner sides of the business.
Prior to joining Chao Global, Cai Shuo served as Vice President in Business Development and Technical Services at Regent International Hotels, Millennium & Copthorne Hotels and Resorts and President of the Longemont Hotels Management Company.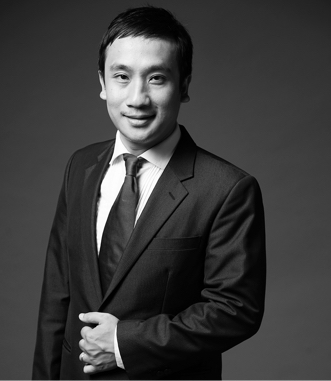 Nguyen Tuan Thanh
Partner and Director of Business Development - Vietnam
Thanh has over 9 years hotel and resorts development and management experiences and was posting various positions in hotels under some renowned international companies in Vietnam and overseas, ie. AccorHotels, Pinnacle Hotel Group and Palazzo Versace Luxury Hotels, amongst others. Mr. Thanh's industry experiences equipped him with wealthy knowledge in hotel management, hotel pre-opening, hotel and resort planning, technical services as well as business development.